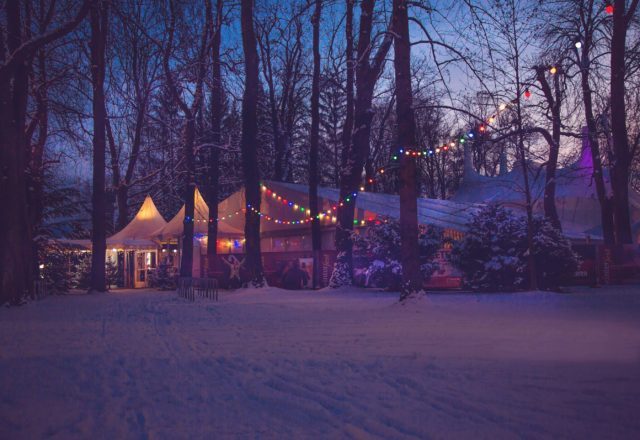 An annual rendezvous with the circus
Since 2001, the Winter Festival has celebrated the unique art form of contemporary circus every year around Christmas time. For several weeks, Salzburg's Volksgarten is transformed into a magical setting for the highest art of circus and invites internationally renowned, hand-picked companies into its tents. With them, visitors are immersed in a colourful world of captivating acrobatics, poetry and bizarre humour.
More than 20 years ago, while cycling through the snow-covered Volksgarten, Winterfest founder Georg Daxner had the vision of reviving this place of conviviality and encounter with the Winterfest. To this day, we carry on his vision year after year.
»Art is only tenable if it deeply moves you: if it makes you feel joy, sadness or despair. For all we are left with is art.«

Georg Daxner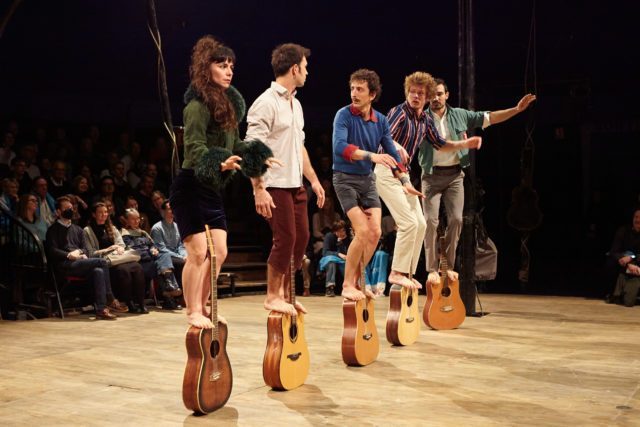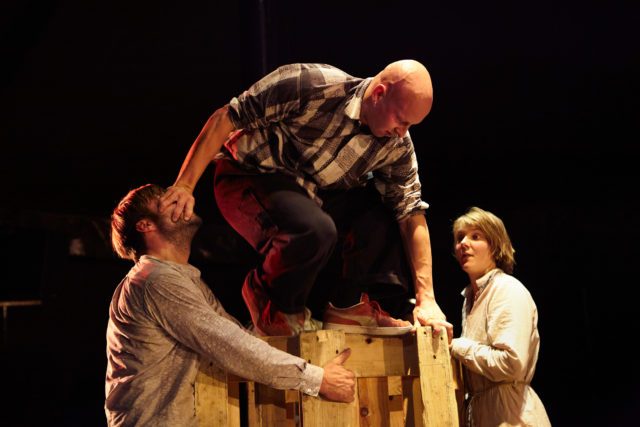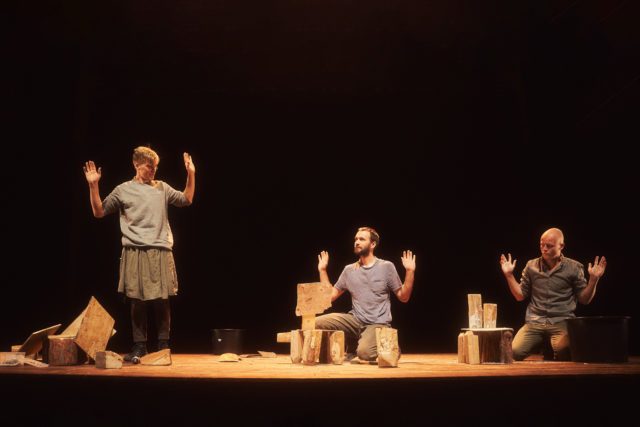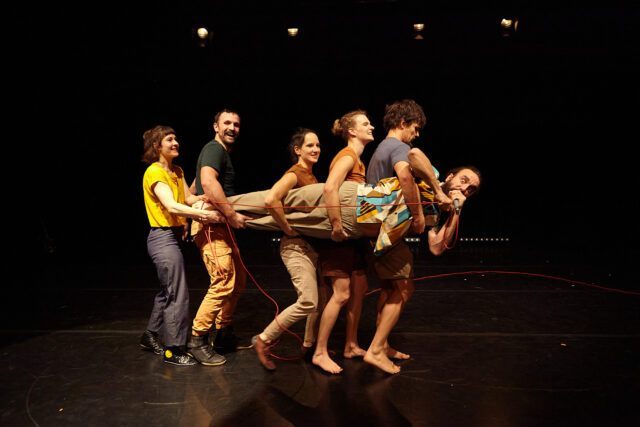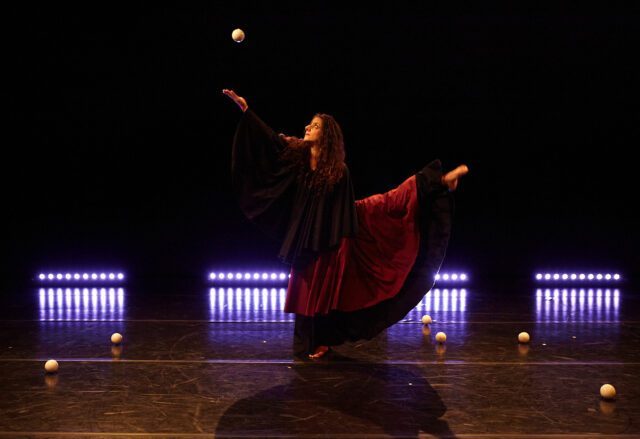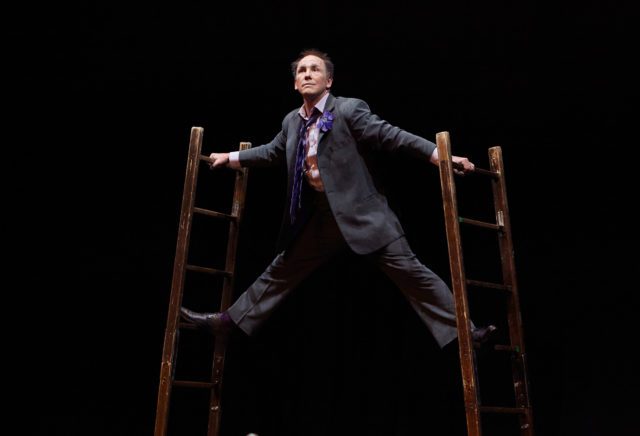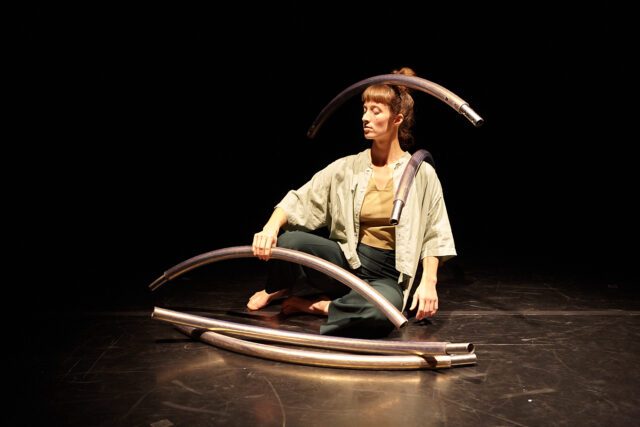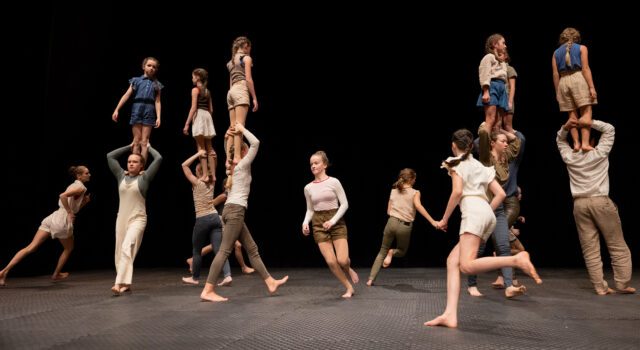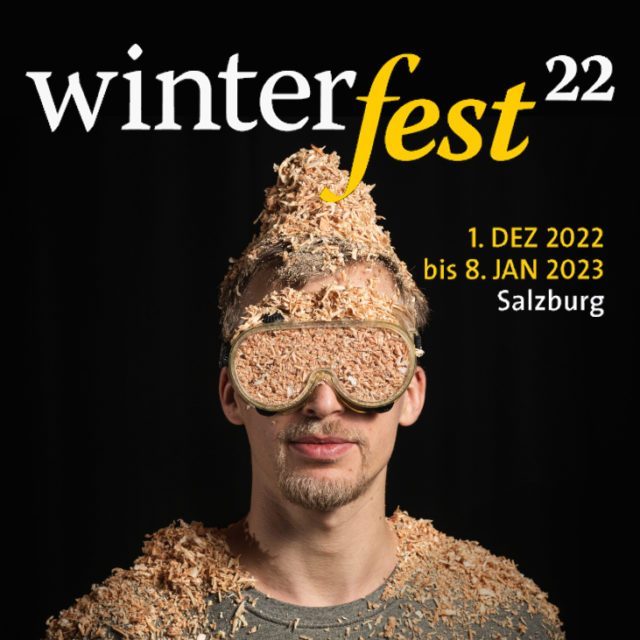 Winterfest 2022
Zirkus FahrAwaY / Michael Zandl, David Eisele, Kolja Huneck / Circus Ronaldo / Jamie Adkins / Le P'tit Cirk / Kaleidoskop / MOTA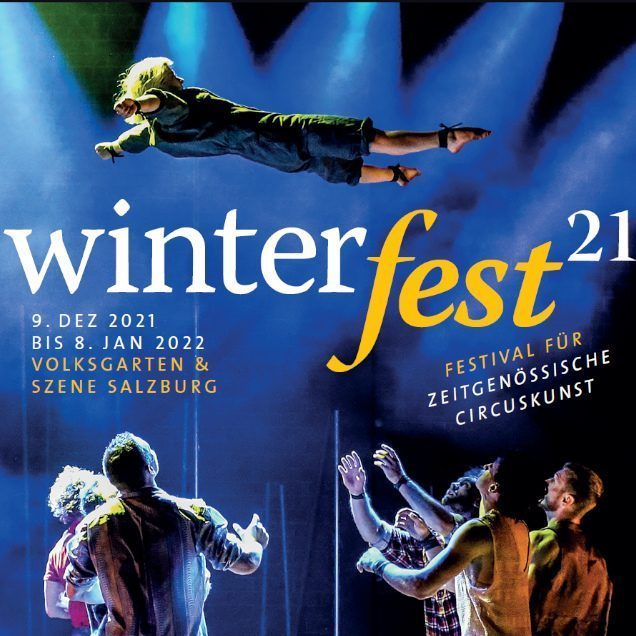 Winterfest 2021
Gravity & Other Myths / Wakouwa Teatro / Cirque Barcode / Circoncentrique / Jos Houben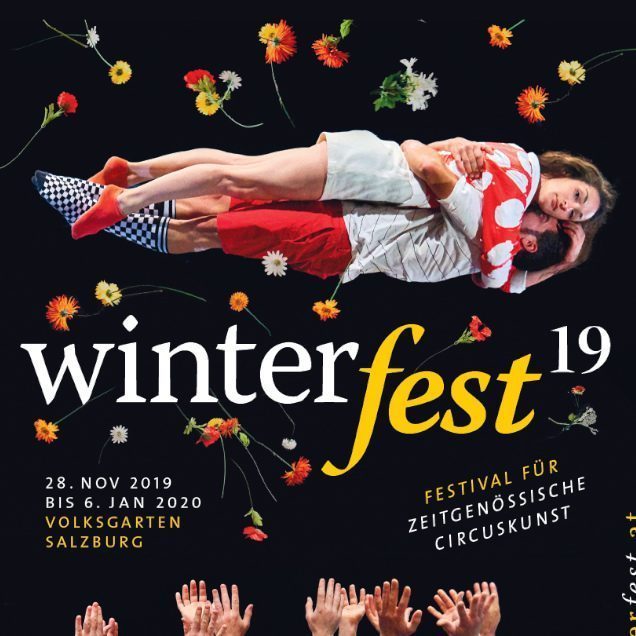 Winterfest 2019
Cirque Alfonse / Cie Akoreacro / Thom Monckton / Circa / still hungry / Maja Karolina Franke & Ralph Öllinger / Darragh McLoughlin / Paul-
Emmanuel Chevalley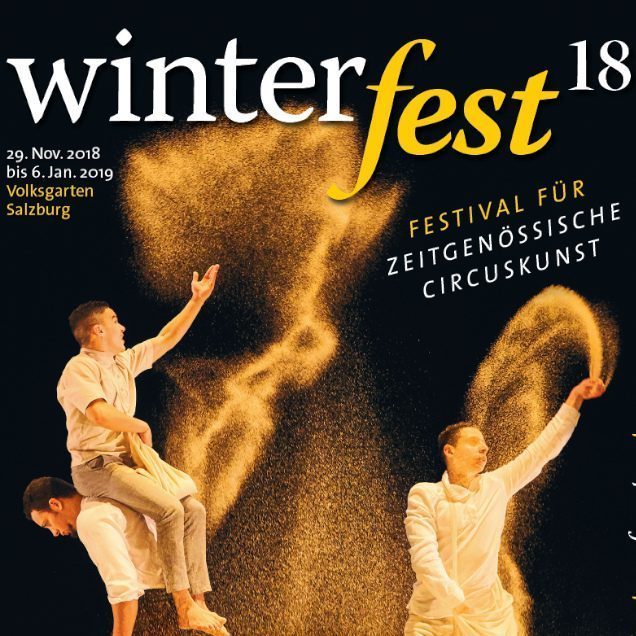 Winterfest 2018
Groupe Acrobatique de Tanger / Circa Tsuica / Post Uit Hessdalen / Machine de Cirque / Stefan Sing / Sebastian Berger / Arne Mannott / Elina Lautamäki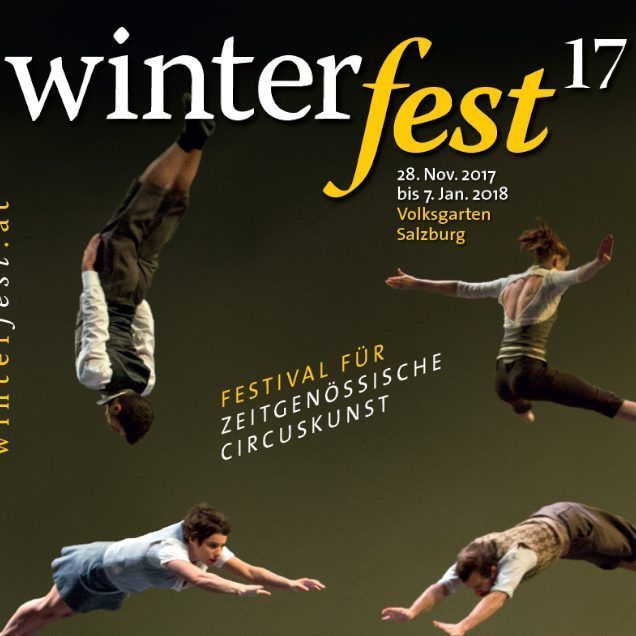 Winterfest 2017
Flip FabriQue / Cie XY / Claudio Stellato / Compagnia Baccalà / in_tensegrity / Ralph Öllinger / Ariane &
Roxana / MOTA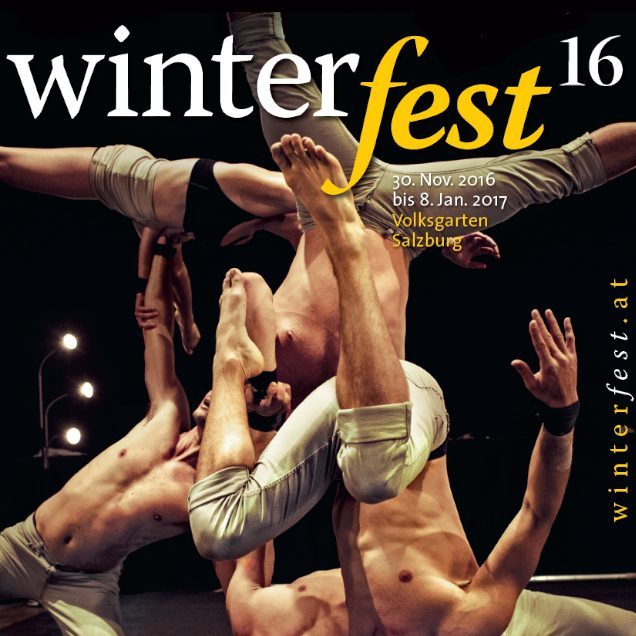 Winterfest 2016
Cirque Alfonse / Gravity & Other Myths / Cie Sacékripa / Young Artists / MOTA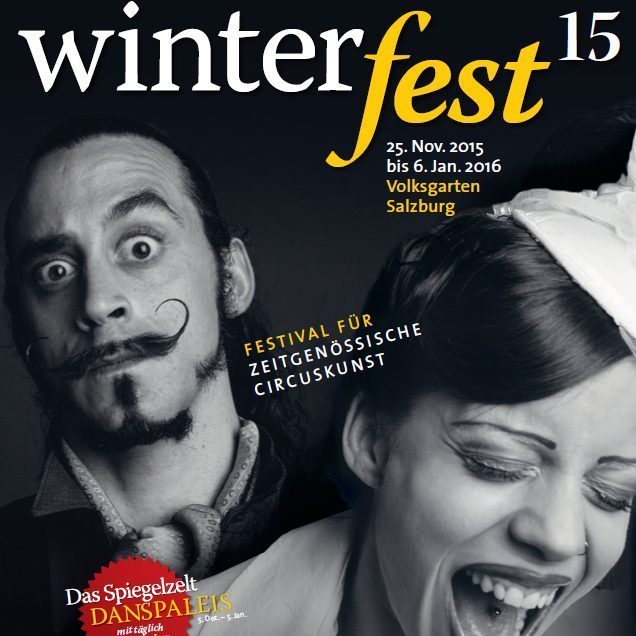 Winterfest 2015
Cirque Le Roux / Magmanus / Les Rois Vagabonds / Bêtes de
Foire / MOTA & Spiegelzelt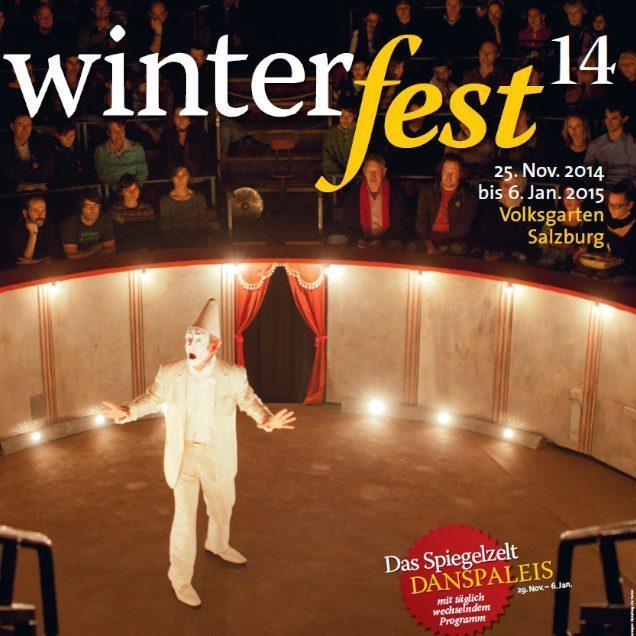 Winterfest 2014
Cie Akoreacro / Cirque Trottola & Petit Théâtre Baraque / ymedioteatro / Cirque Aïtal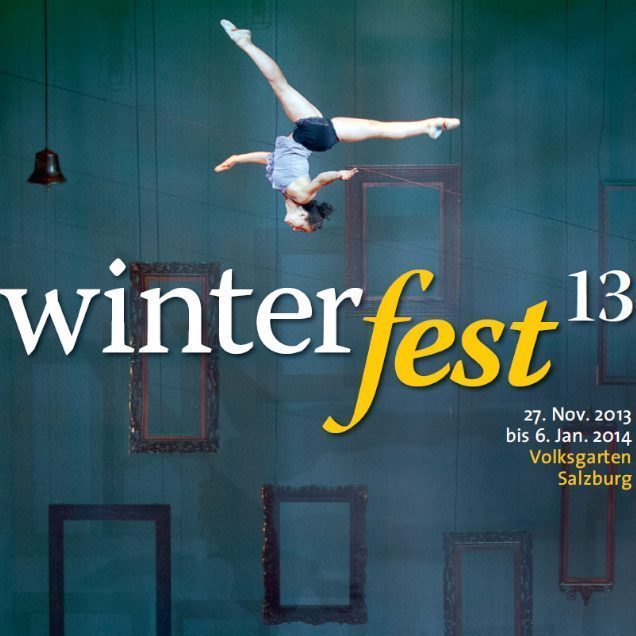 Winterfest 2013
The 7 Fingers / David Dimitri / Forman Brothers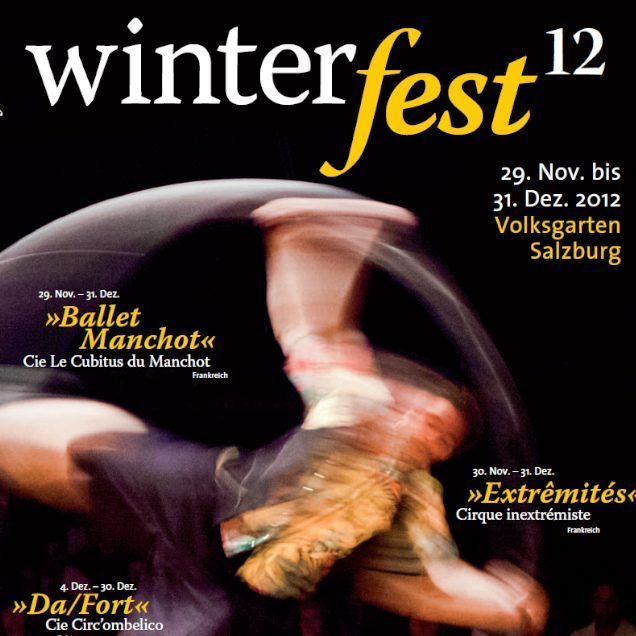 Winterfest 2012
Cie Le Cubitus du Manchot / Cirque inextrémiste / Théâtre
d'un jour / Cie Circ'ombelico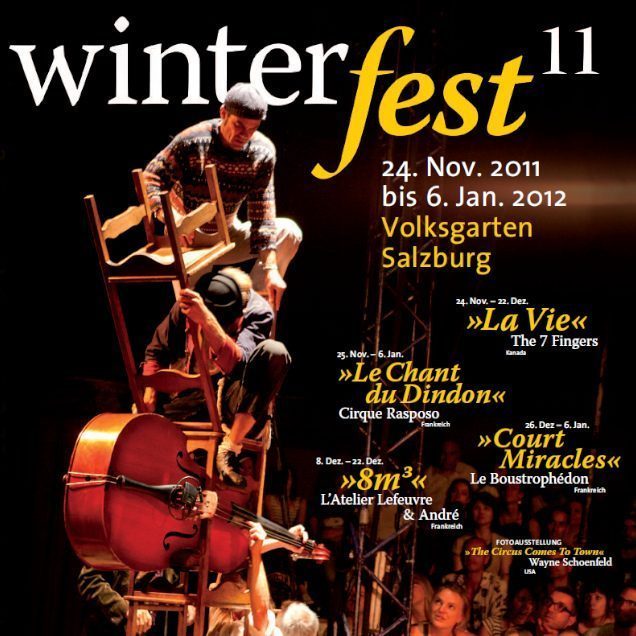 Winterfest 2011
The 7 Fingers / Cirque Rasposo / L'Atelier Lefeuvre & André / Le Boustrophédon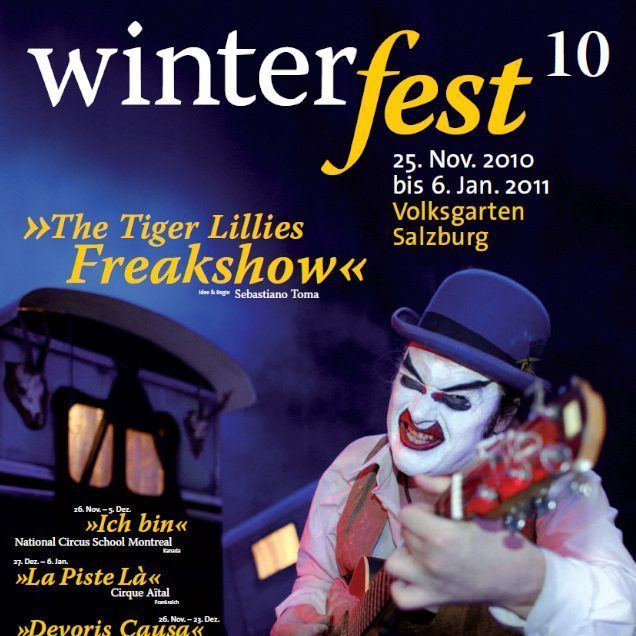 Winterfest 2010
The Tiger Lillies Freakshow / National Circus School Montréal / Cie Akoreacro / Cirque Aïtal / Escarlata Circus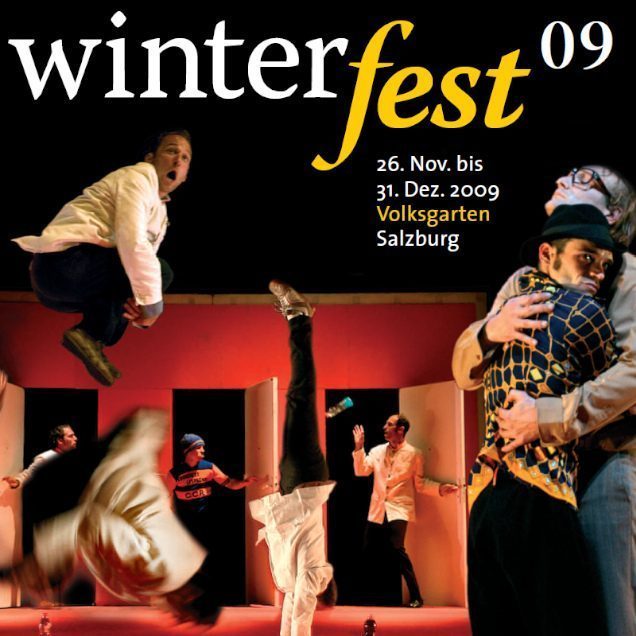 Winterfest 2009
Compagnie Hors Pistes / Cirque Trottola & SAWAZI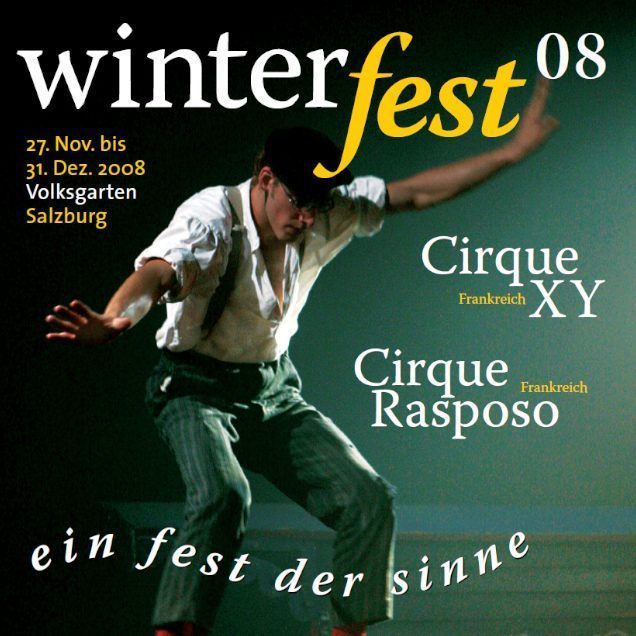 Winterfest 2008
Cirque XY / Cirque Rasposo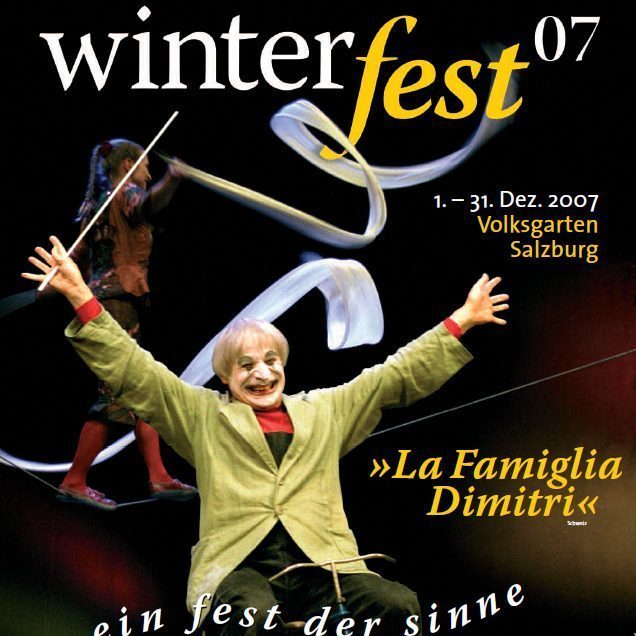 Winterfest 2007
La Famiglia Dimitri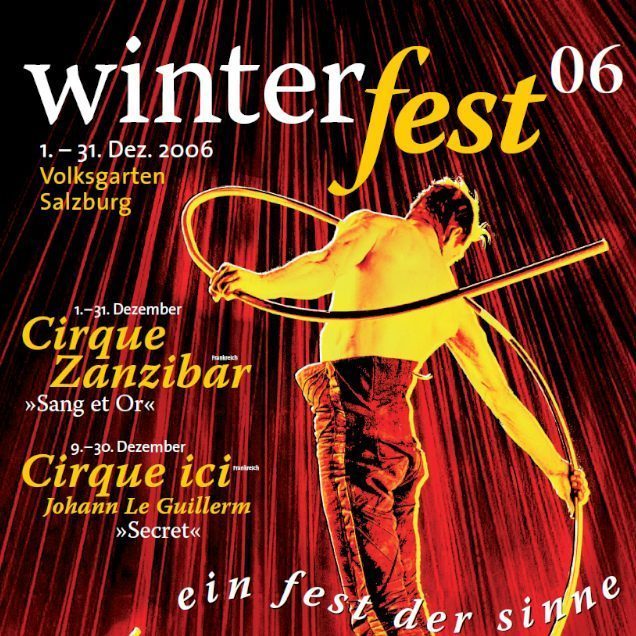 Winterfest 2006
Compagnie Zanzibar / Cirque Ici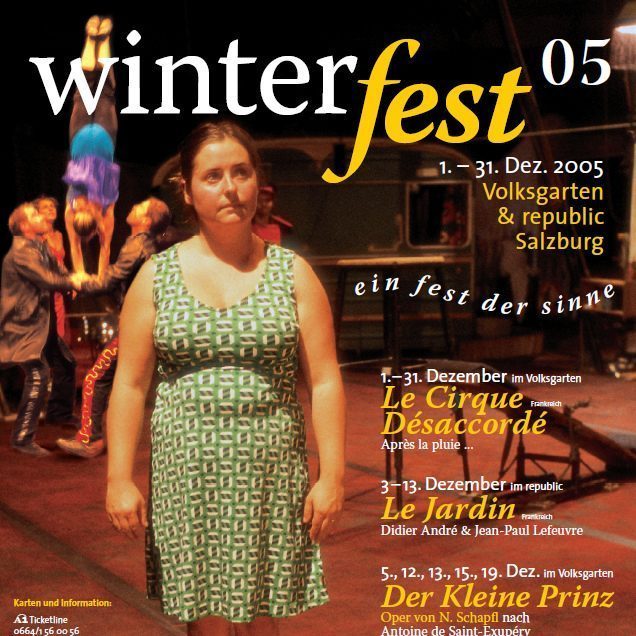 Winterfest 2005
Le Cirque Désaccordé / Le Jardin & Der kleine Prinz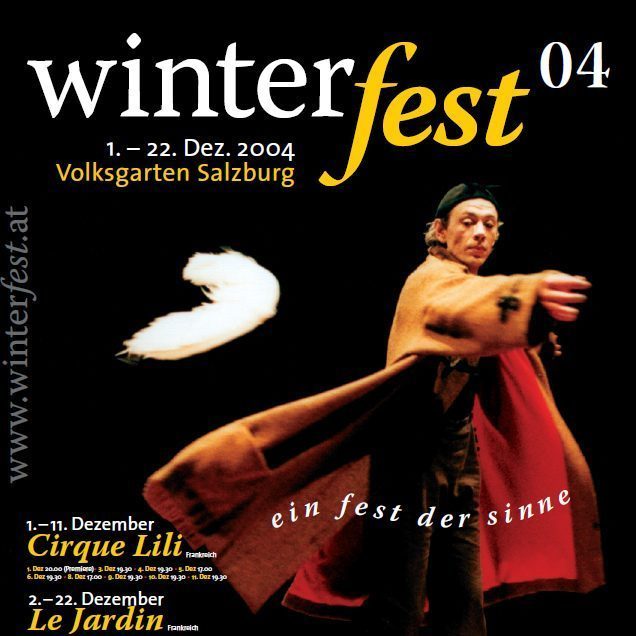 Winterfest 2004
Cirque Lili / Le Jardin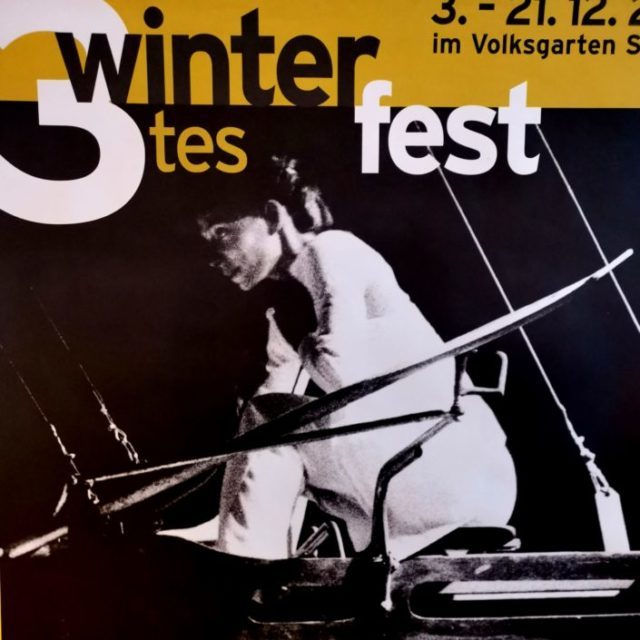 Winterfest 2003
Das Lächeln am Fuße der Leiter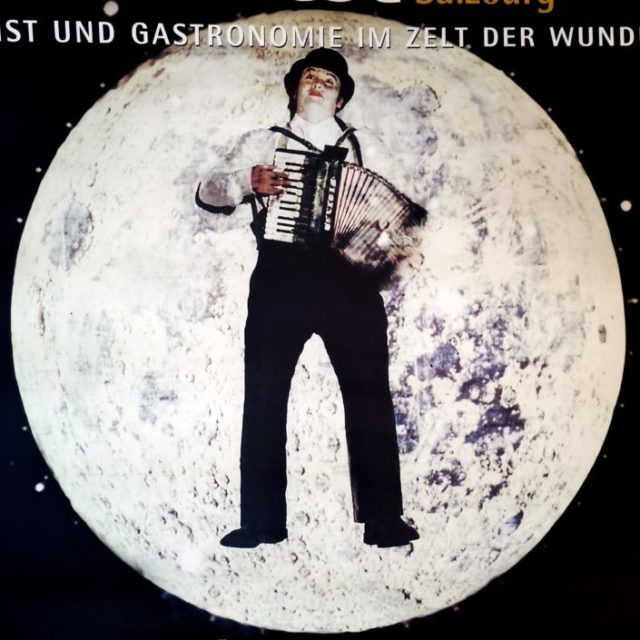 Winterfest 2002
Le Cirque Invisible / The Tiger Lillies und Salzburg Comedian Harmonists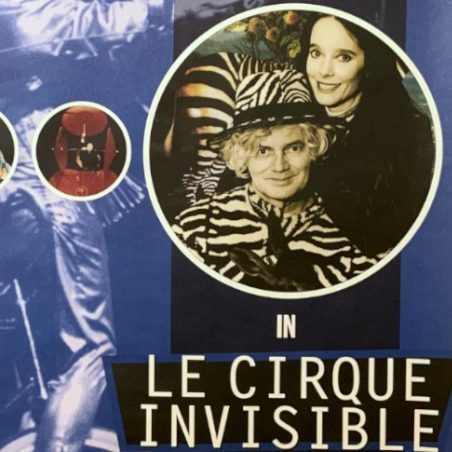 Winterfest 2001
Le Cirque Invisible
What is contemporary circus?
Cirque Nouveau ("New Circus") is a genre founded in France around 1970 that combines vaudeville, acrobatics, live music, performing arts and dance. The focus is on the aesthetics and artistic quality of the pieces, which usually follow a narrative thread. Unlike traditional circus, Cirque Nouveau only features animals on stage in very few exceptional cases.
The Winterfest organisation team: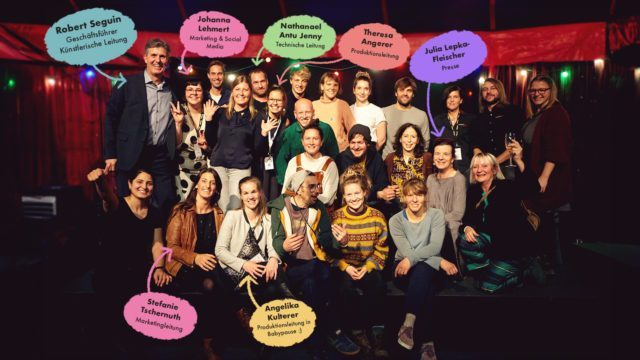 Tent master
Slawomir Dobrzyniecki
For Winterfest 2023 we are hiring:
We are also happy to receive unsolicited applications at any time:
In the periods Oct/Nov 2023 and Jan/Feb 2024 two residencies for circus artists and circus companies in Austria will be offered in Salzburg. You want to apply? Here you can find the call for applications and further information (DE): Residencies information & application
Our popular merchandise such as the Winterfest book, Winterfest chocolate or the Szigeti sparkling wine bubble can be purchased at the Winterfest at the cloakroom as well as at the ticket booth at EUROPARK Salzburg.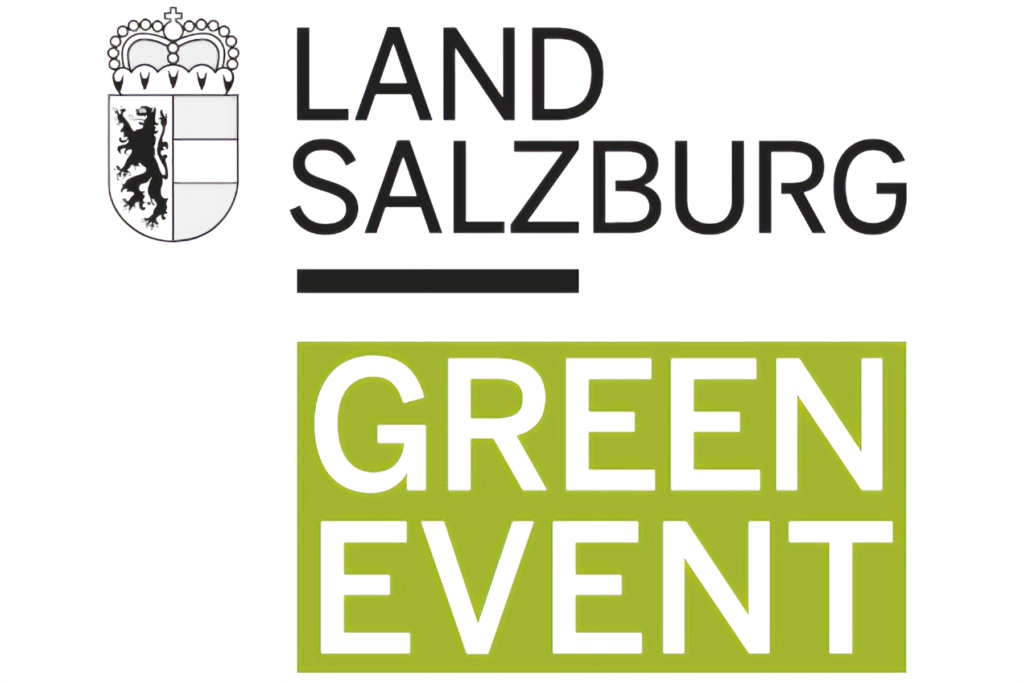 By organizing Winterfest as a Green Event, we take measures that contribute to the protection of the environment and the long-term protection of our climate.
Since 2017, the tents have been heated with district heating with the support of the state of Salzburg and Salzburg AG in line with the SALZBURG 2050 climate and energy strategy. This allows local air pollutant emissions to be reduced and several tons of CO2 to be saved. Already during the planning phase, numerous measures are integrated to protect the environment and thus make the Winterfest a Green Event.
Our measures:
Promotion of climate-friendly mobility
Seasonal, regional and preferably organic foodstuffs
Distribution of reusable dishes, glasses, cups and cutlery
Purchase of beverages in bulk and/or reusable containers
Use of bulk containers instead of portion packs
Sensible and appropriate waste separation and collection
Avoidance of disposable decorations and disposable giveaways
Economical use of resources and renewable energies
Accessibility